Introduction

This website provides an immersive experience that lets you explore the mountain ranges of the UK, Croatia, and European State Highpoints using the power of virtual reality. With just a computer, laptop, or smartphone and a compatible Google Cardboard headset, you can journey to both familiar and new locations through 360-degree panoramic views. As you travel, you'll receive alerts about the names and details of distant peaks, lakes, and historical landmarks. A map and satellite view will also help you navigate your way through each location. For once, its safe to go out there alone.

The virtula tours have been broken down into three categories;

The British Isles because that's where I live.
Croatia because I spend a lot of time there on family holidays.
European High Points because I wanted an extra personal challenge.


News: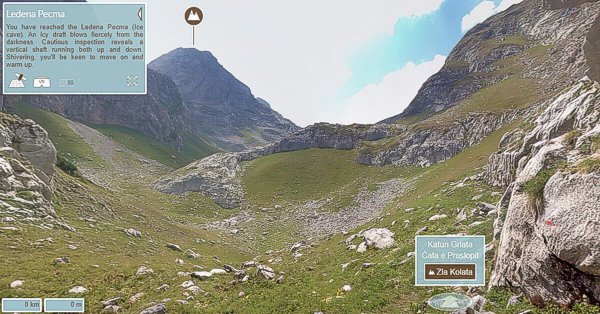 Zla Kolata is Back. During the summer of 2012 an excursion to Zla Kolata was squeezed into a family summer holiday. Zla Kolata (Evil Stake) is the unofficial high point of Montenegro. It lies on the border with Albania, and is not the highest point of the mountain Massive. It's probably for these reason that the official high point is Bobotov Kuk.

The photos I took for a virtual tour were taken with my iPhone 4S and Microsoft's 360 panoramic app Photosynth. A tour was published later that year based on Apple's QuickTime. As fewer and fewer browsers supported QuickTime, this and the other QuickTime tours were removed from the website. Now the images taken with that iPhone 4S have been remastered and the tour published to be compatible with today's browsers. Enjoy the Zla Kolata VR Tour here.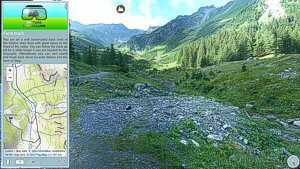 The introduction of V50 of the tour script introduced support for 3D 360° panoramic tours. Though these are currently limited in number. It also re-formats the presentation of the tours and increases the user friendliness of the experience. V50 also replaces Bing / OS mapping with OpenStreet mapping for locations outside the United Kingdom including a remastered tour of Vorder Grauspitz, the highest summit in Liechtenstein.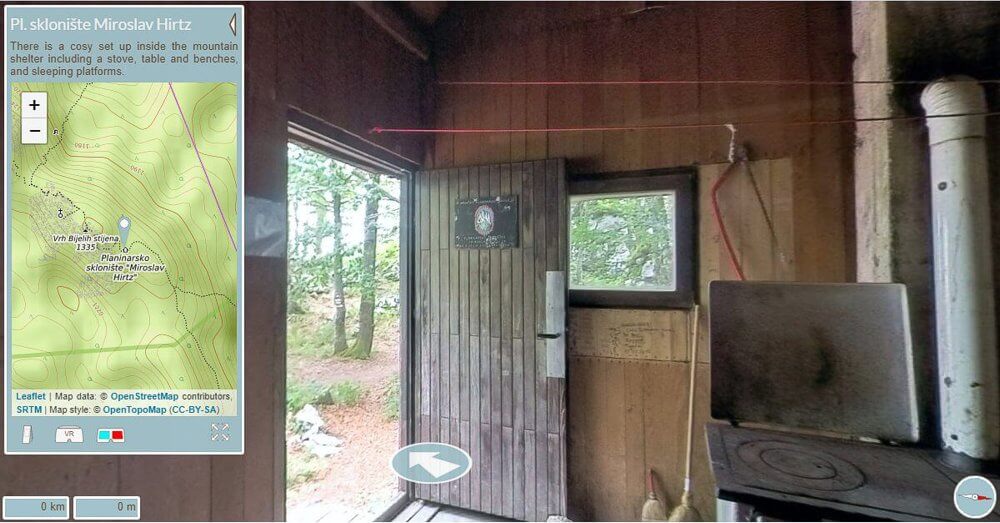 Version V50 - New Formatting and Virtual Mountain Tour with OpenStreet Map support.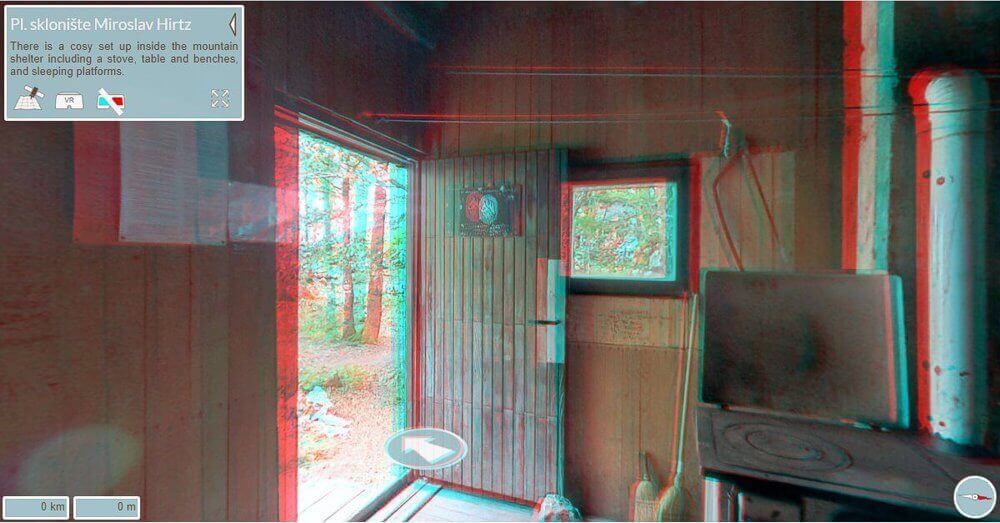 Version V50 - Virtual Mountain Tour in red cyan anaglyph 3D.

Tour Demo:


Watch the demonstration video of the Maglć V30 virtual reality tour below.



Loading Deferred

This virtual tour of Maglć, Bosnia and Herzegovina, takes advantage of HTML5 to run without a plug-in on most modern browser, including tablets and smartphones.





Development:


The virtual tours have been build using various technologies, from the camera taking the photos, the stitching software, and perhaps most importantly to the virtual mountaineer, the method of displaying them on screen.

Early tours were constructed from a single row of photos taken with a basic point and shoot that had no manual control over exposure. These are few and can be identified from a mismatch in exposure of adjacent images.

The second generation improved upon this by fixing the exposure for the entire sequence of photos that were needed to complete a row. Multiple rows were sometimes taken to increase the vertical field of view, and the resolution of these panoramas are some of the highest in the tours. They were however very time consuming to take.

Then came Microsoft's now discontinued Photosynth on the iPhone. This allowed me to take a full spherical 360° panorama at the cost of a low 4096 x 2048 pixel resolution. The app also had difficulty in stitching large areas of similar colour, blue sky for instance. It could also struggle with direct sunlight.

A Ricoh Theta S was my first full 360° camera, taking a full spherical panorama in an instance allowed me to increase the frequency of scenes within a tour at a resolution of 5376 x 2688 pixels. The images were excellent for the time, but sometimes inconsistent, and over time the quality reduced.

An Insta 360 One X replaced the Ricoh Theta S, increasing the image quality, resolution (now 6080 x 3040 pixel) and reducing purple fringing (an artefact seen in areas of where objects have bright sunlight behind them).

In the mountains, the single shot 360° camera reduce the photography time and allowed for longer hikes and reduce the post production time once at home. Until that is I became determined to increase the realism of the virtual tour experience. Early tours were displayed using Apple's now unsupported QuickTime plug-in. QuickTime was only supported on Windows PC and Macs, it never ran on tablets or smart phones, then because of security concerns, possibly the very ones I had exploited to build the tours, both Apple and browsers dropped support. The race was on to replace QuickTime and I settled on a JavaScript viewer called Pannellum, built Matthew Petroff. This viewer had the advantage that it worked on most modern browsers and is plug in free. The API is comprehensive, and for the first time allowed me to create tours that can be viewed in a Google Cardboard compatible viewer. The enhanced realism that I was looking for was 3D. With a homemade tripod mount and some clever coding, this was achieved and can be seen in a few of the newer tours. The 3D can be scene either in a Google Cardboard compatible VR headset, or with a pair of red cyan lensed glasses.



Warning :


Any mention of a route, service, or product is not an endorsement. Things change, uneconomic services are cancelled and new service introduced. Mountain huts are often only open in season, can be closed due to weather damage, or may have been removed altogether. To help you get up to date information I have placed links to third party sites..