ESC - Netherlands -
Vaalserberg
, 321m - Info
Introduction :


The Vaalserberg may not be the most challenging of summits on the list, and is one of the many where it is possible to drive within a fee hundred metres. However this summit does have significance as it lies on the border of three countries; The Netherlands, Belgium and Germany. For this reason the Vaalserberg is more popular with tourists than mountaineers. A tower on the Belgian side offers a panorama of the surroundings

Whilst a road leads to a carpark close to the summit, there are also woodland trails from the nearby town of Vaals, and down into Belgium.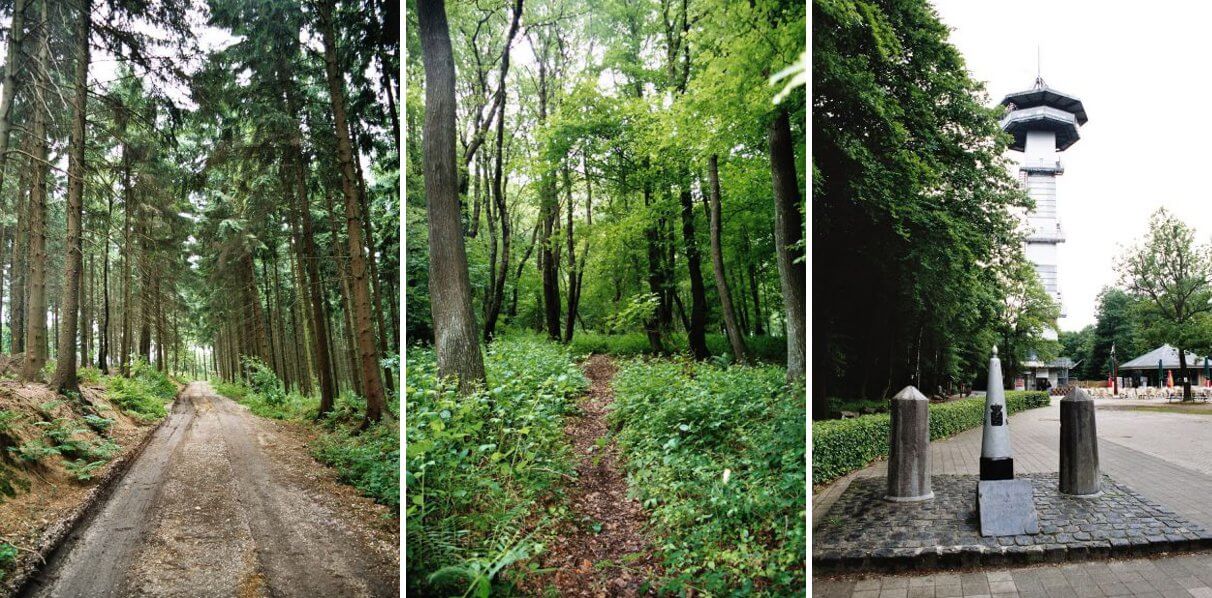 Woodland trails and summit marker of the Vaalserberg.
Getting there and away :


At the foot of the Vaalserburg is the town of Vaals, the southern most town in the Netherlands' southern most province, Limburg. Vaals lies on the N278 road, about 17 miles (28 Km) east of Maastricht, with it's international airport, and 3.5 miles (6 Km) west of Aachen across the boarder in Germany. Aachen provides the nearest connection to the rail network. There reportedly a bus service between both of these towns and Vaals, however I have not been able to locate a timetable.

Accommodation :


There are no mountain huts or Youth Hostels in the immediate vicinity, but hotels abound and can be booked via the Dutch Tourist website www.holland.com..


Maps and Books :
OpenStreetMaps shows the ascent routes.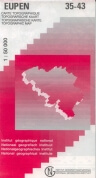 The
Institue Geographique National
of Belgium produce good 1:50,000 maps. Their EUPEN 35-43 map cover the area.
Useful Links :


The website of the Dutch Tourist Board.

You can read the latest UK government travel advise to Netherlands at https://www.gov.uk/foreign-travel-advice/netherlands.

For a weather forecast, check www.mountain-forecast.com.