European Summit Challenge
- Summits List - Virtual Tours

This site began as record of my personal quest to summit the highest mountain in each European country. The purpose has changed since to become an information source for those attempting the same challenge or any of the individual mountains detailed. It warped once again when after I began building virtual tours of these, UK and Croatian peaks. So this incarnation of the website aims to bring all things together.

So not only will you find the basic statistics, but a write up of my summit attempts, photos, suggested maps and guide books, atlas links, and as much else I care to fling in, including those virtual tours.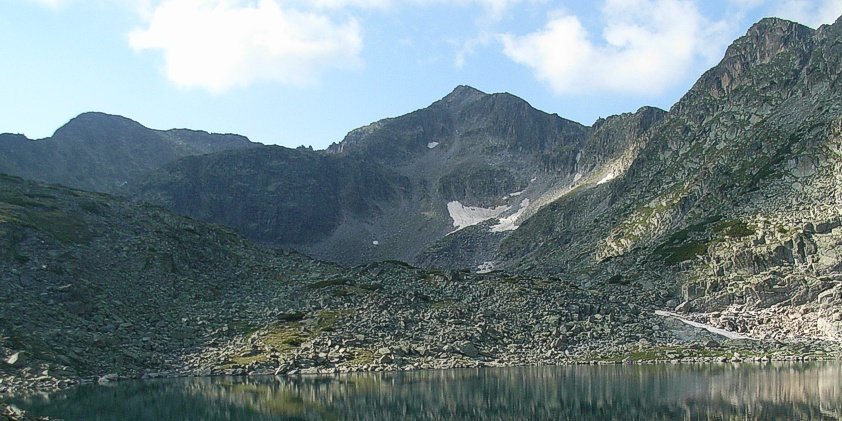 Musala from Jezero ispod Musale, Rila Mountains, Bulgaria.


The summit or high point list itself could be a subject of debate. First one has to define the borders of Europe and the countries to include. If one looks at the countries eligible for the European Football Cup, there are many nations that lay outside the traditional geographical boundaries that I have used to define my list. Then there is the contest between those summits that are subsidiary summits of higher mountains in neighbouring countries, and those which are exclusively in a single nation's territory. For example, the highest point in Italian territory is a shoulder of the main summit of Mont Blanc (Monte Bianco) through which a 4760m contour passes. The highest top in Italian territory is Mont Blanc de Courmayeur (4748m) to the southeast of the main Mont Blanc peak which itself is exclusively in French territory. Others will claim that Gran Paradiso at 4061m is Italy's highest mountain, arguing that Mont Blanc de Courmayeur is a subsidiary peak of Mont Blanc and therefore does not qualify.

In fact many of the high points listed lie on a nation's border, so in the end I have chosen that point which the country concerned regards as it highest point. To my mind it does not really matter, my aim is not to solely to bag peaks, but to blend travel, walking, adventure and mountaineering in a spicy menu so that I will, for the medium term at least, always have a destination.


Rules of the European Summit Challenge :

1) The SUMMIT must be in Europe.
2) The ASCENT must be by fair means.
3) The height climbed during the ascent must be representative of the mountain's height.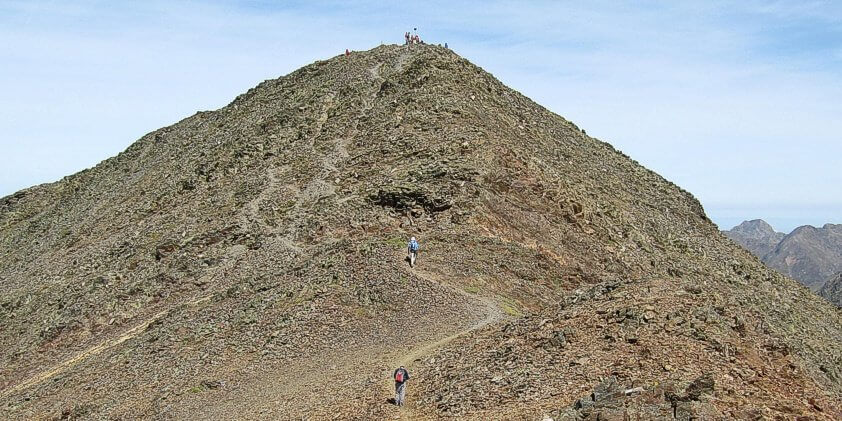 Approaching the summit of Coma Pedrosa, Andorra.
Warning:

Any mention of a product, service, or route is not an endorsement. Things change, uneconomic services are cancelled and new service introduced. Mountain huts are often only open in season, can be closed due to weather damage, or may have been removed altogether. To help you get up to date information I have placed links to third party sites..