Introduction :


The Großglockner, meaning Big clock, is located on the border between Carinthia and East Tyrol, in the Hohe Tauren massive. The mountaing has a clasic pyramid shaped peak consisting of two summits, the Großglockner and the Kleinglocker (3700m) (Klein meaning small) seperated by a narrow and hazardous saddle, the Glocknerscharte.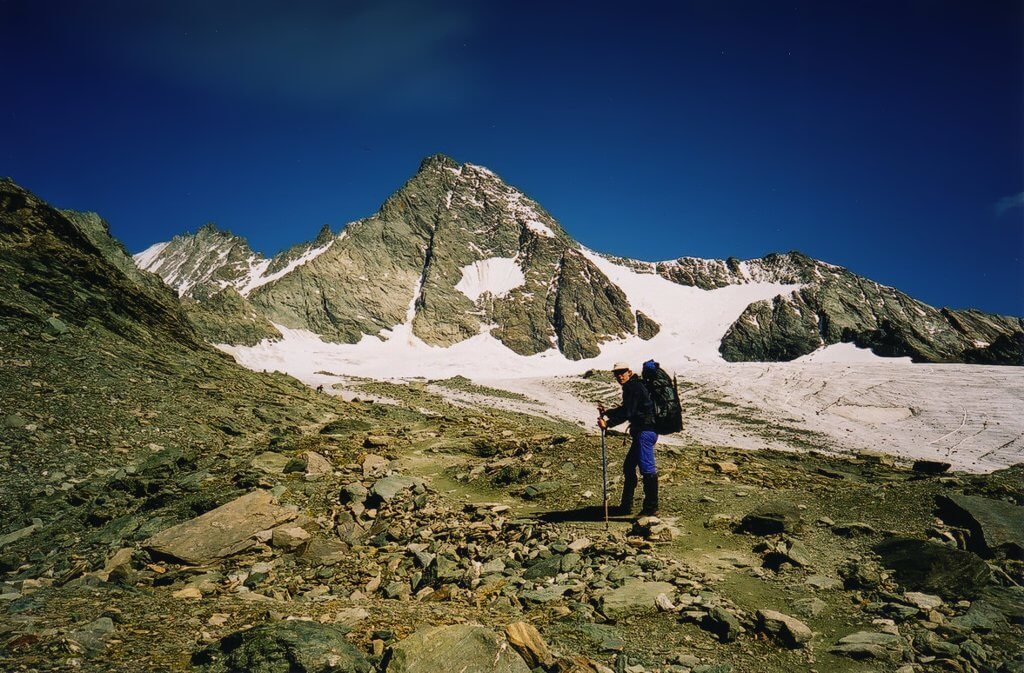 View of the Großglockner and the Ködnitzkees glacier in 2002.


After an unsuccessful attempt in 1799, a second expedition succeeded in claiming the summit in 1800. The expedition was on a grand scale, consisting of 62 people. The summit party included the brothers Martin and Sepp Klotz, S. von Hohenwarth, Pfarrer, Horasch, J. Zopoth and others





Getting there and away :


I took a Ryain Air flight from London Stansted to Klagentfurt (£50.00 return including taxes). I then took a train (operated by Österreichische Bundesbahnen) from Klagenfurt to Lienz (less than 35 Euros return) where the plan involved a Post Bus taking us to Kals. However, we arrived too late for the Post Bus, so for 40 Euros took a Taxi to Kals. We made up for this expense on the return journey by hitching a series of lifts back to Lienz. Price as of 2002.


Accommodation :


We stayed the first night in Kals / Großdorf at a guest house found for us by the Tourist Information office in Kals, e-mail:

[email protected]

or if you can read german visit www.kals.at.

The next night we stayed at the Adlersruhe Hut which offers good facilities at a price, N.B. no electricity, no running water. We spent the third night at the Stüdlhütte. www.alpenverein.at has an index (in German only) of Austrian Huts, with telephone numbers and details of facilities. Both huts we used served hot food and drinks.





Maps and Books :
OpenStreetMaps show the ascent routes.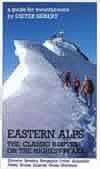 I have only found one English language book with a route description for the Großglockner;
"Eastern Alps, The Classic Routes on the Highest Peaks"
by Dieter Siebert and published by Diadem 1992 ISBN 0-906371-54-6. This suggested a different route than the one we took, starting from the Franz-Josefs-Haus, proceeding to the Hofmannshutte and across the Mittleress Pasterzenkees glacier to the Adlersruhe. We were informed that this route was prone to rock fall.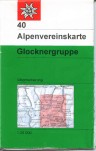 We used the Alpenvereinskarte 1:25,000 maps 41 "Schobergruppe" and 40 "Glocknergruppe". Visit
www.alpenverein.at
for information in German on their entire range.
Useful Links :


The Austrian Tourist Board Website has useful fact about travelling to Austria.

You can read the latest UK government travel advise to Austria at www.gov.uk/foreign-travel-advice/austria.

For a weather forecast, check www.mountain-forecast.com.