ESC -
Albania - Maja e Korabit
, 2753m - Info
Introduction :


Maja e Korabit has many summits, the border with Macedonia divides them so that some are in Albania and another in Macedonia where is known as Golem Korab (Голем Кораб). There are various figures given for the height of the mountain, and this may be attributed to the particular summit and in which country it lies; i.e. 2753m in Albania and 2764m in Macedonia. I would be grateful if someone could confirm this.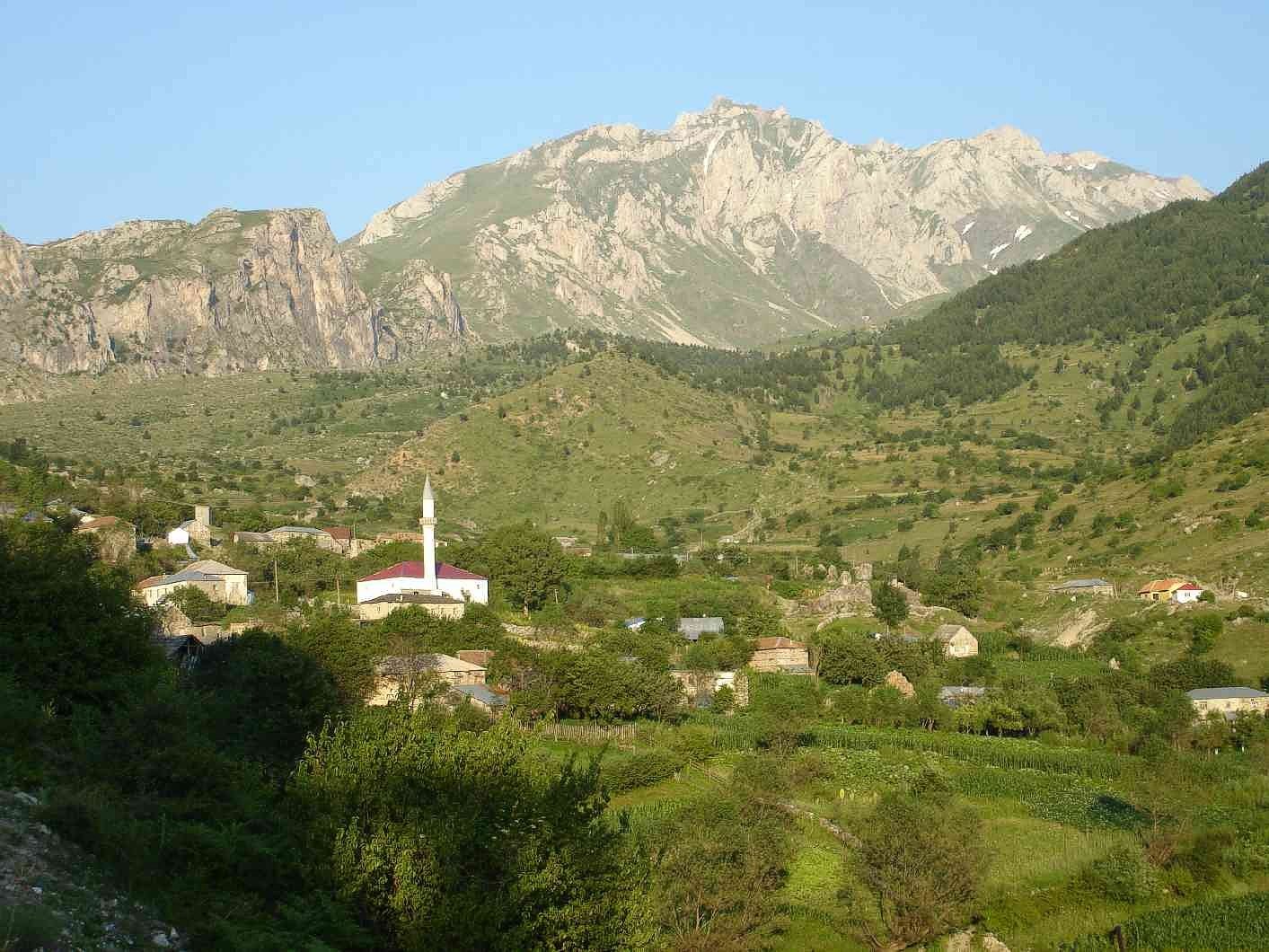 Mount Korab from the Albanian side. © Ricardo Hernani


On gaining independence from Yugoslavia, Macedonian security forces found themselves attacked by the ethnic Albanian National Liberation Army (NLA). The conflict lasted much of 2001, and as a result, the border region was mined. One of the mined zones includes areas around Korab. So whilst there are no formal restrictions on climbing the mountain on the Albanian side, a permit is required from the Macedonian Ministry of Internal Affairs for an ascent on that side.

An ascent on the Albanian side is not however a light hearted affair. A good, high clearance, off-road vehicle will get you as high as the village of Radomira. Previously you may have had to rely on a local guide as there are neither maps nor way markings, but a route now appear on OpenStreetMaps.

Joining the annual, international climb in early September organized by the Macedonian club PSD "Korab" may be the easiest but less adventurous option.


Mount Korab on the ascent. © Ricardo Hernani
Maps & Books




OpenStreetMaps show the ascent route from both the Macedonian and Albanian sides.


I have not been able to locate a published map of this area.

Useful Links


There are a number of tourist webiste, though it is hard tell if these are run by official government agencies. Try albania.al.

You can read the latest UK government travel advise to Albania at www.gov.uk/foreign-travel-advice/albania.

The Association of Albanian Alps (AAA) have a useful website at www.aavalbania.org.

For a weather forecast, check www.mountain-forecast.com.